Nest The Learning Thermostat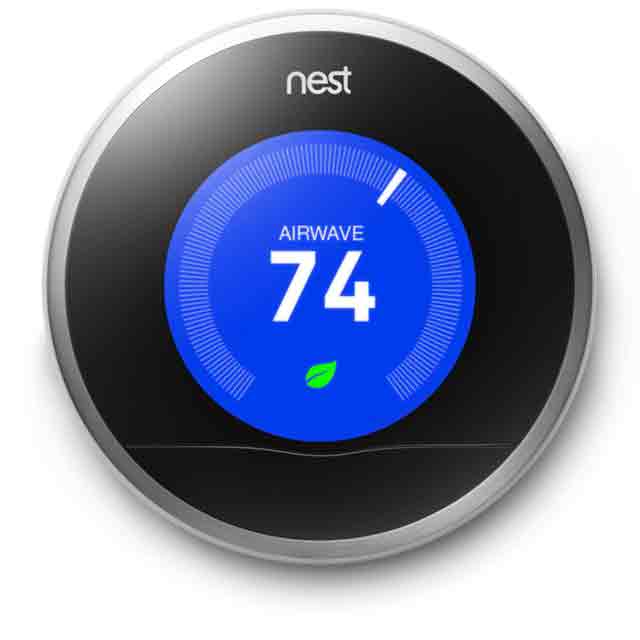 Just treat Nest like a regular thermostat—turn it up when you're cold, down when you're hot. Nest learns what temperatures you like in about a week and creates a custom schedule for your home. And as Nest learns, it'll turn on energy saving features.
Learning to save
The world's first learning thermostat.
Thermostats control about half of your home's energy.
That's more than refrigerators, lighting, TVs, computers, and stereos combined.
Nest Brochure